About

Judge Jackie Ginocchio

Judge Ginocchio

Hamilton County Municipal Court, representing the 7th District
Judge Jackie Ginocchio has dedicated her career to serving the citizens of Hamilton County.
Prior to her appointment to the Municipal Court, Judge Ginocchio worked on behalf of the people of Hamilton County as a prosecutor. While a member of the Hamilton County Prosecutor's Office, Judge Ginocchio fought to put dangerous criminals behind bars, including drug dealers, sex offenders, murderers, and even an attempted cop-killer. In addition to her time in felony court, Judge Ginocchio also spent three years in the Municipal Division where she now sits as a judge.
Judge Ginocchio's years of professional experience in the Municipal Court, along with her work prosecuting dangerous criminals in Common Pleas Court, allows her to bring a unique perspective to the bench. She has seen, first hand, the devastation caused to our communities and our families by addiction, and believes strongly in offering treatment options for those who appear before her in need of help. Judge Ginocchio also understands that strong communities depend on strong judges who are ready to make the tough decisions when necessary.
Judge Jackie Ginocchio is proud to represent the 7th Municipal Court district, which includes Delhi, Harrison, Miami, Whitewater, and Crosby Townships, as well Cleves, North Bend, Addyston, Price Hill and Riverside. She pledges to work hard, every single day, to make every community in her district a place you can be proud to raise your family.
Judge Ginocchio was born and raised in Cincinnati. She is married to her husband Jim, and they have an 18 month old son.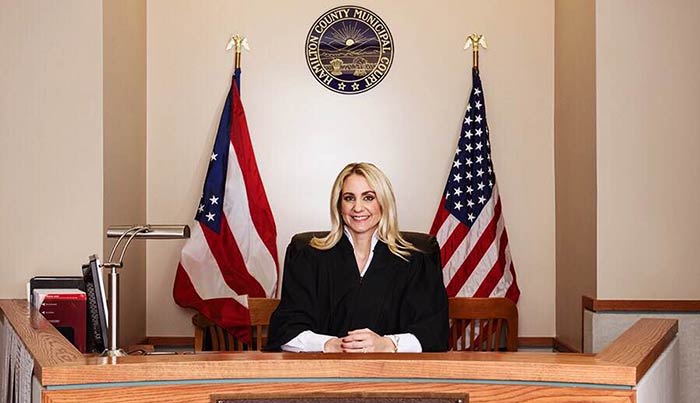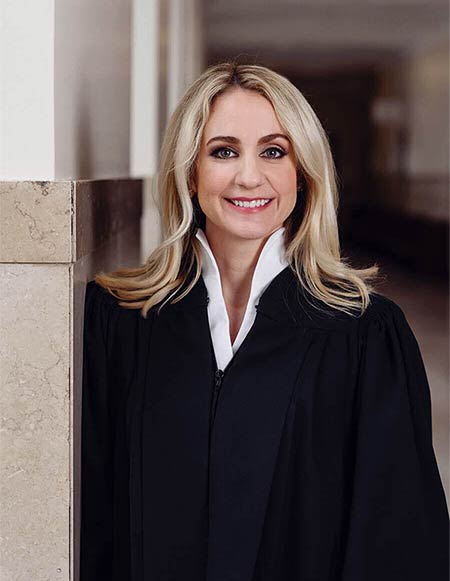 Contact / Like / Follow

Judge Ginocchio